Persecution: Sudan Prisoners for Over 11 Months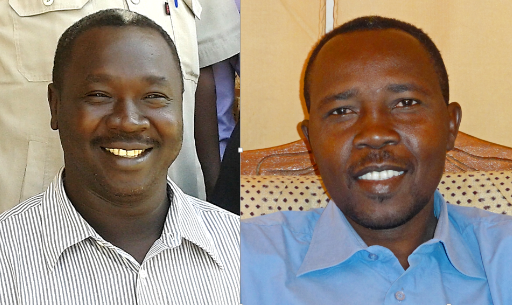 Image: World Watch Monitor
They are accused of "trying to tarnish the image of Sudan's government." Who are these "dangerous" criminals? None other than two Christian pastors in Sudan, Rev. Hassan Taour and Rev. Kuwa Shamai. Others also being detained now for over 11 months are Brother Petr, a Christian advocate for the Czech Republic and Brother Abdulmonem, a Civil Rights activist. The reason for their imprisonment? Being active Christians and helping those persecuted for their faith. Since July 2011 when Christian South Sudan broke away from Sudan, President Omar al-Bashir has claimed that Sudan is an Islamic state governed by Sharia law.
Christian Believers remaining in Sudan have faced intense persecution and attacks. The least "offences" by Christians have been excuses for persecution and/or imprisonment. In 2015 the government yielded to international pressure and released two South Sudanese pastors, Yat Michael and Peter Yen, accused of "spying." Christians, worldwide, must continue to highlight and put pressure on nations that allow and encourage persecution of Christians. Persecution is not new. Jesus told us that those who give up homes and family relations for his Him and the gospel will receive much more in this present age, "along with persecutions.... "(The Bible,
Mark 10:29-31
).
The nation of Sudan is number 8 on the 2016 Open Doors

World Watch List of the worst persecutors of Christians in the
world. Window International Network partners
pray for Sudan on Day 2
in accordance with the Praying Through the
Window 9
: Global Terrorism and World Religions prayer calendar.
The release of these faithful Christian brothers held on trumped up charges against the government (The Bible, Isaiah 54:17

).

The unlawful detention of all Christian Believers in Sudan. Pray that Human Rights organizations will continue to put pressure on Sudan and other countries that practice unlawful seizure and detention of Christians (The Bible,

2 Chronicles 19:7

).

The families of those imprisoned for their faith and boldness to continue to have hope and to remain steadfast in their faith (The Bible,

Acts 4:29

).
If you find these prayer alerts helpful please consider a contribution today.
Click Here to partner with us:
Thank you!