HARSH SENTENCE HANDED DOWN TO JAKARTA'S GOVERNOR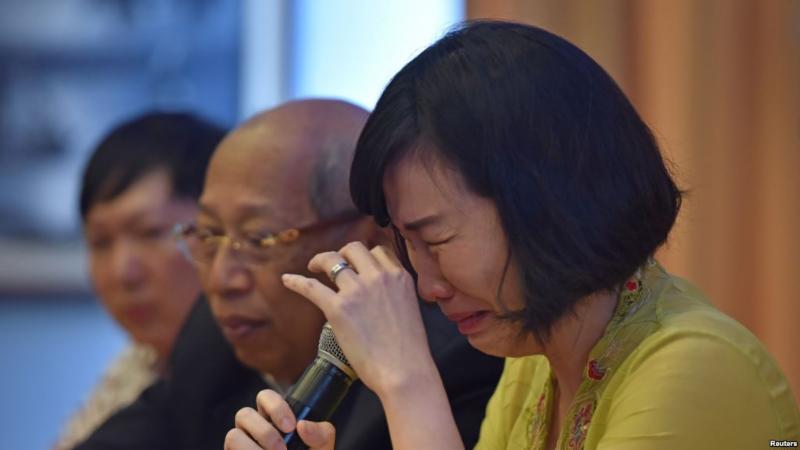 Veronica Tan cries as she reads a statement from her husband, former governor Ahok.
Photo by Antara Foto
Indonesians have reacted in radically different ways by the recent trial of Jakarta's Christian governor sentencing him to two years imprisonment on blasphemy charges. It took 15,000 security personnel from the military and the police to control the crowds waiting to hear former Governor Ahok's verdict. Fervent Ahok supporters clashed with equally fervent Islamists hardliners. Even a devoted Muslim woman in the crowd felt heartbroken and said, "He was such a good man and great leader.... He didn't care what religion people were. Now he has been framed."
Basuki Tjahaja Purnama, also known as Ahok is a Chinese Christian governor in Indonesia's predominantly Muslim country. He has been widely popular in Jakarta for his fairness and his efforts to improve living standards; however, he was accused of blasphemy for comments made during a re-election speech last year. He implied that Islamic leaders were trying to trick voters by using a verse in the Qu'ran to argue that Muslims should not vote for a non-Muslim leader. However, it was enough fuel to ignite hardliners who pushed for a blasphemy conviction. The two-year sentence handed down by judges in May was far harsher than even his prosecutors demanded.
Everyone expected Ahok to appeal his sentence, but this devout Christian leader issued a statement respecting Ramadan: "I know it's not easy for you to accept this fact, much less me, but I have learned to forgive and accept all this, for the good of the nation and the state."
The nation of Indonesia is number 43 on the 2016 Open Doors World Watch List of the worst persecutors of Christians in the world. Window International Network partners pray for Indonesia on Day 10 in accordance with the Praying Through the Window 9: Global Terrorism and World Religions prayer calendar.
Do you find these prayer alerts helpful?
Please consider a contribution today.
Thank you!


Image:
Antara Photo / Reuters