Sudanese Authorities Campaign to Destroy Christian Churches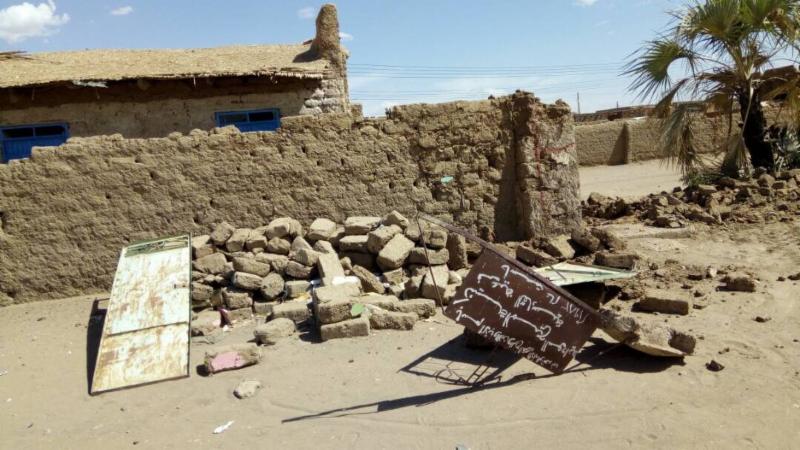 The former Sudan Church of Christ now lies in ruins in Khartoum. Photo by Middle East Concern
When the southern part of Sudan seceded six years ago and became an independent nation of South Sudan, it split along religious lines. Most of Sudan is Muslim and most of South Sudan is Christian, but that did not mean that no Christians live and worship in Sudan. There has been a deliberate government campaign to weaken the church in Sudan. Ownership of church property has been challenged. 27 churches have been designated for demolition. Two churches have already been crushed. Christian pastors have been jailed on trumped up charges.
Authorities claim the churches violate the designated purpose for the plots of land, yet they refuse to designate any plots to be used for church buildings. They claim that there is no need for new church buildings while at the same time they are systematically destroying the ones that exist! Christian Believers have found little recourse for their complaints of unfair and illegal destruction of property. This systematic destruction calls for systematic and focused prayer for God's intervention! Increasingly, Sudan makes the headlines for its violation of human rights. This purposeful destruction of churches is just the latest violation.
The nation of Sudan has risen from 7 to 5 on the 2017 Open

World Watch List of the worst persecutors of Christians in the
world. Window International Network partners
pray for Sudan on Day 2
in accordance with the Praying Through the
Window 9
: Global Terrorism and World Religions prayer calendar.
Click Here
to join us on our Pray 4 Sudan Facebook Page.
Do you find these prayer alerts helpful?
Please consider a contribution today.
Thank you!